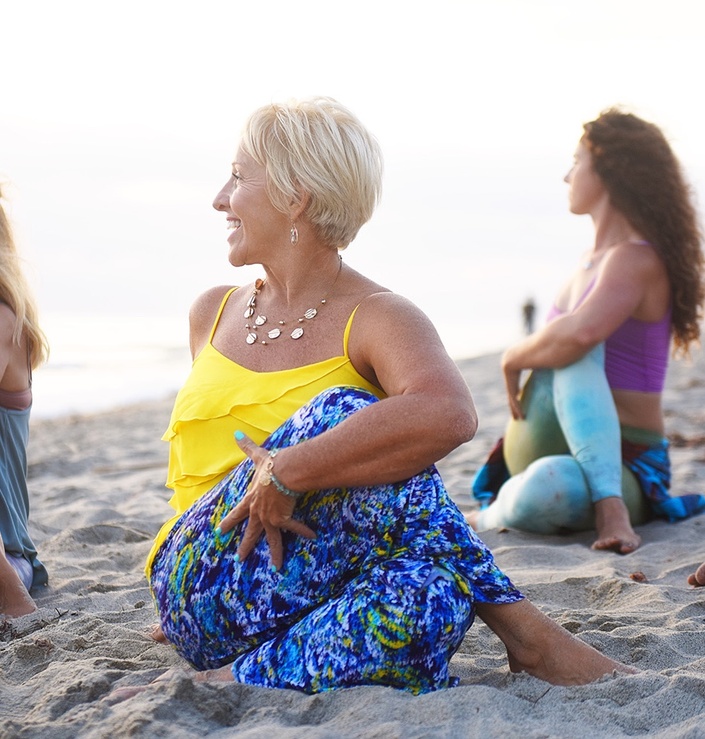 YOGA FOR SURFERS® STRETCH & STRENGTHEN ONLINE SERIES
Catch More Waves and Surf Them Better Than Ever with Peggy Hall's Revamped Original Series
Watch Promo
Sign-up Now!
Get easy access to everything you need for your total surfing fitness...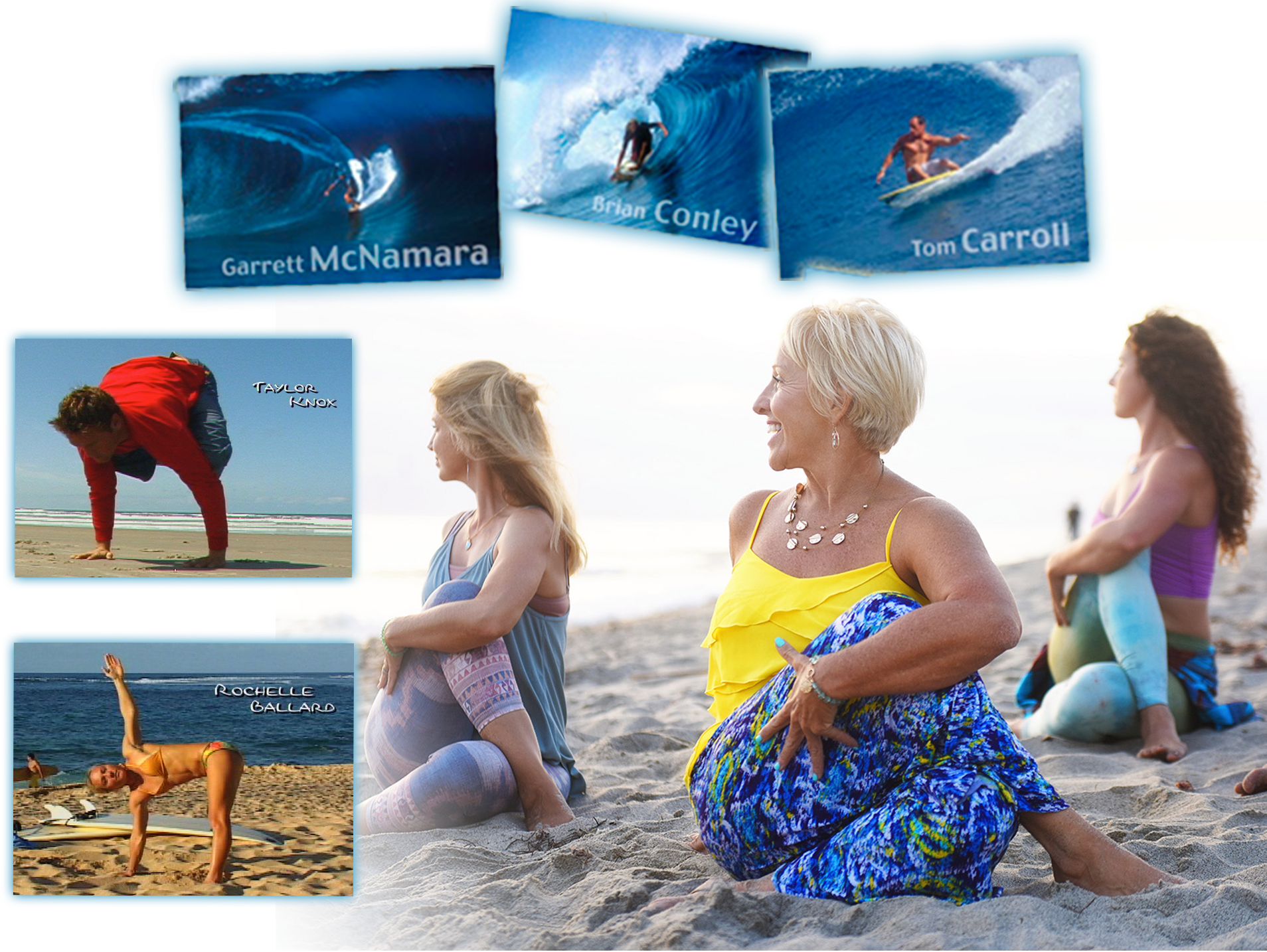 Hi, it's Peggy Hall here, creator of Yoga for Surfers®...

I'd like you to think for a moment about what you'd like to change in your surfing...

Maybe you'd like to get to your feet faster so you can ride more of the wave...
Or maybe you want to paddle faster into a wave so you don't get hung up at the top...
It could be that you want to surf more fluidly, with a body that feels supple and sleek...
Or you might want more endurance and stamina so you don't have to cut a session short, when there are still more waves to ride...
It's possible you want to heal from chronic aches and pains and prevent future injuries that would keep you out of the water...
Those are all goals that I have for my surfing, and it might be the same for you.
I feel so amped when I think about how much more fun I'll have surfing when surfing is at a higher level!

The good news is that no matter where you are in your surfing, or where you are in your life (age, experience, fitness) -- you have the CHOICE to move in a positive direction, both in surfing and in life.
Once you decide that "Yes, I do want to improve my surfing performance, my surfing fitness, and my overall life wellness" -- then I have the exact right answer for you!

However, there are a few common problems most of us face in our quest to get more fit, fearless and focused in our surfing and in our life...
The first problem is lack of time.
The second problem for many people is lack of commitment/discipline.
And the third problem is confusion and overwhelm... you might be wondering, "What exactly should I do? What kind of workout is best for me and my surfing? How often should I do it? The classes and gym and inconvenient for me, and I don't know if I'm doing the right exercises for my body."
Those are all valid concerns, and the very problems I've faced in my surfing life too.

That's why my team at YFS set about to create a solution to every single one of those concerns!
Introducing the New...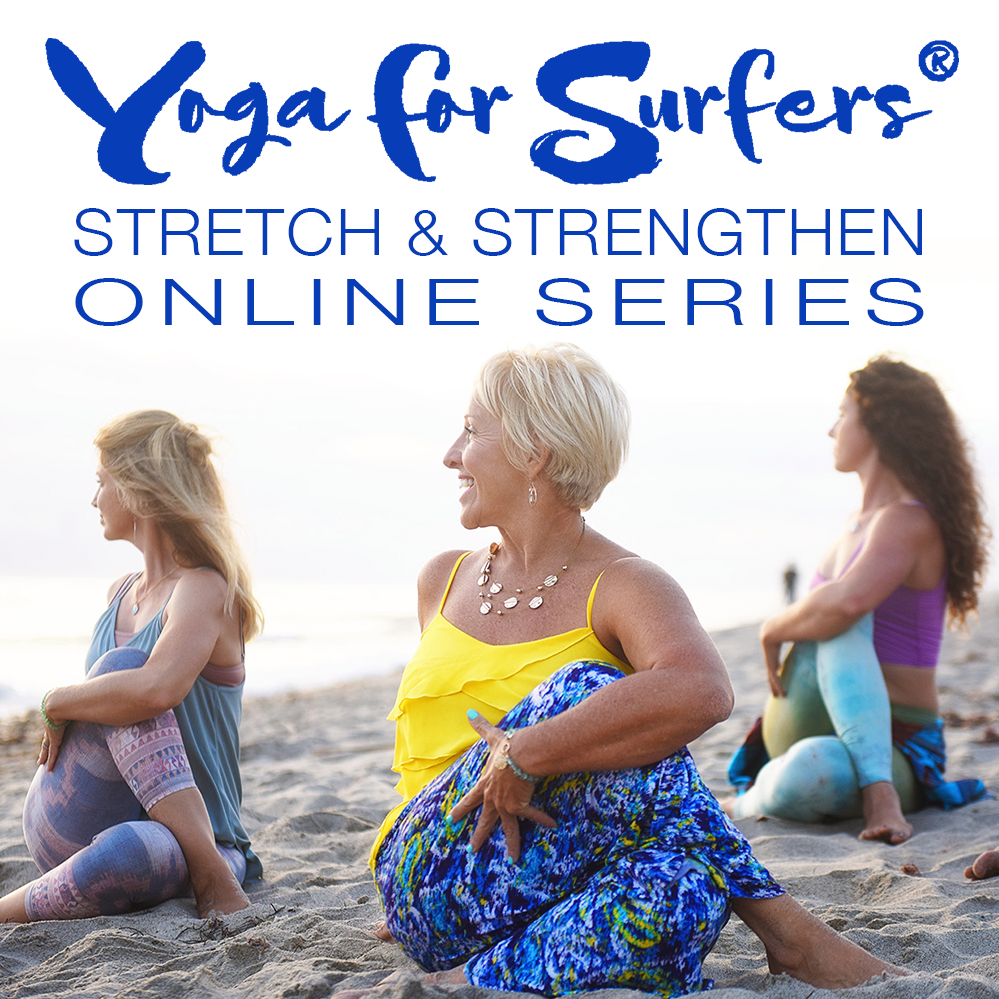 This is NOT a cobbled-together grab-bag of free youtube videos...
NOR is it a humdrum, "seen-it-all-before" yoga sequence you can get at your corner yoga studio...
This is also NOT a monthly membership plan, where you are required to pay over and over again...
What this IS is the most accessible, convenient and affordable way for you to have access to me (Peggy Hall), and to the YFS programs you've used and loved -- along with brand NEW content and sequences designed to help you catch more waves and surf them better than ever!
With the YFS Stretch & Strengthen Series, you get easy online access to:

All 4 Yoga for Surfers titles

, organized in a convenient digital manner so you can choose which segment to do when
Plus the

Brand NEW Yoga for Healing program

, with two 20-minute sequences to create energy and ease
Audio mp3s of all Yoga for Surfers programs

(over 5 hours total) so you can access the programs easily on your phone or at the beach, or whenever you'd prefer to just listen and follow along
Heal Your Back ebook

, and

How to Heal Faster audio training

, with practical solutions to get rid of your chronic aches and pains
2 different Guided Meditations

for stress reduction and peace of mind so you can feel more centered and connected on the waves -- and in your life!
NEW! Tips & Advice Videos where you get access to my 15+ years in surfing fitness and wellness so you can confidently pursue the best practices for your health and well-being, without second-guessing yourself or being at risk for injury
Personal access to me in our private online forum! This is not Facebook or email...this is our private hangout -- included in your purchase of the YFS Stretch & Strengthen Series -- where you can drop in and get your individual questions answered by me personally! This alone exceeds the value of your investment in this series
Your surfing fitness -- and your overall well-being -- is too important to leave to chance.

It's frustrating and fatiguing when you're second-guessing yourself... and feeling like you're not reaching your full potential in your surfing.
But imagine the sense of relief you'll feel when you know that you are moving in the right direction in terms of improving your surfing performance -- and your overall health, fitness and well-being when you sign up for the YFS Stretch & Strengthen Series.
Think of it as "classic + current" YFS content -- right at your fingertips!
This is different from what you might have purchased from us on Vimeo...

And much more expanded and comprehensive than what you have on your YFS DVDs...

I guarantee your surfing -- and your life -- will be enhanced because of what we've created for you.
It's because of surfers like you that Yoga for Surfers® has thrived since 2002, and I am continually inspired to help you make the most of your surfing -- and your life.
With Gratitude,
"I would like to praise your work in joining yoga with surfing. I am 47 years old and my surfing ability has advanced dramatically since joining you in Yoga for Surfers. Amazing!"
~ John Carden ~ Hampton, New Hampshire
---
After 15-years of YOGA FOR SURFERS®, the STRETCH & STRENGTHEN SERIES brings you brand NEW HEALING SEQUENCES, and includes the Complete YFS Classic Collection with Peggy Hall, Expanded and Modernized with easy Online Access for You to Surf Better Longer!

The Vintage Archives feature Rochelle Ballard, Taylor Knox, Tom Carroll, Garrett McNamara, Brian Conley and David Hall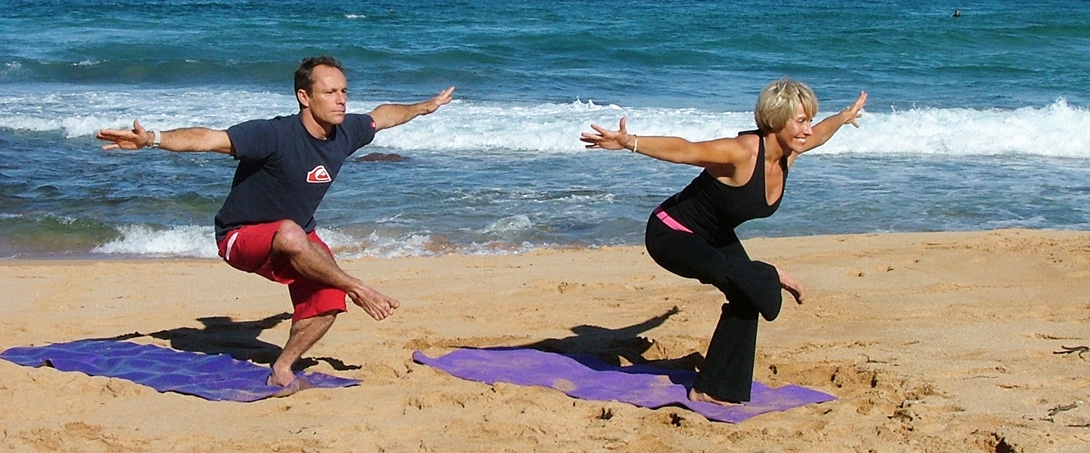 ---
"The entire Yoga for Surfers Series is an impressive, totally professional package in terms of Peggy's abilities as personal instructor, production, editing and soundtrack quality. I'm convinced that any surfer or non-surfer of any age would benefit from the series. I always include your breathing techniques with my Pre-Surf Warm Up and it has improved my endurance especially during paddle outs. Going forward the Yoga For Surfers Series will continue to be an important ingredient in the lifestyle I've chosen in the hopes of staying fit, healthy, whole and surfing for a long time to come."
~ Bill Hamilton ~ Brevard County, Florida
---

Watch on your computer or smart-phone, anytime, any

where, even off-line!!
Audio from each Yoga Sequence so you can take the programs to the beach or on your surf trips and keep your surfing fitness no matter your location
Simpler layout and sections so you can easily alternate workouts
BRAND NEW Healing Sequences with Peggy Hall

, E-Book, and

Guided Meditations
PLUS! Peggy answers your burning questions about how best to stay fit, focused and fearless on the waves -- and in your life:
How often to do yoga, and which routines on which days

How to keep the mind focused during yoga

What about cardio? Weight training? running? How to incorporate other fitness modalities

How to "do" the poses without risk of injury

What if I'm already injured, how to I adjust the poses?

What if I'm not "flexible" enough to do yoga

How to keep my mind focused in yoga and meditation

How to deal with mental challenges (fear of the ocean, getting back on the board after injuries, wipeouts, etc.)
It's like having Peggy as your own personal yoga + wellness guru, sharing everything she knows about staying fit, focused and fearless!

With the YFS Stretch & Strengthen Online Series, YOU get the chance to interact with Peggy personally, as she'll be on the forums, answering questions and giving additional valuable insights from her 15+ years of expertise in yoga, surfing, wellness, fitness, nutrition, health, healing, motivation...
(If you do want a private one-hour class with Peggy, it's $225 and you need to book far in advance to get on her schedule)
You can see how priceless this online format is, where you get direct access to Peggy's insights, wisdom, support and positive encouragement!
When you dive in to the new YFS Online Stretch & Strengthen Series, you'll join over a quarter of a million YFSers around the world who use Yoga for Surfers® to stay stay fit, focused on fearless on all the waves of life!
---
"This is exactly what we've been looking for! We find the pace, transitions and poses are all perfect. Not only are the workouts exactly what we are looking for, but we can do them at our own convenience, a huge bonus in our busy (read hectic) lives."


~ Emmaline Froggatt ~ Victoria, Australia
---
100% Risk-Free Guarantee: If this YFS Stretch & Strengthen Series is not a good fit for you -- for any reason -- simply drop us an email and you'll be promptly refunded your entire purchase price.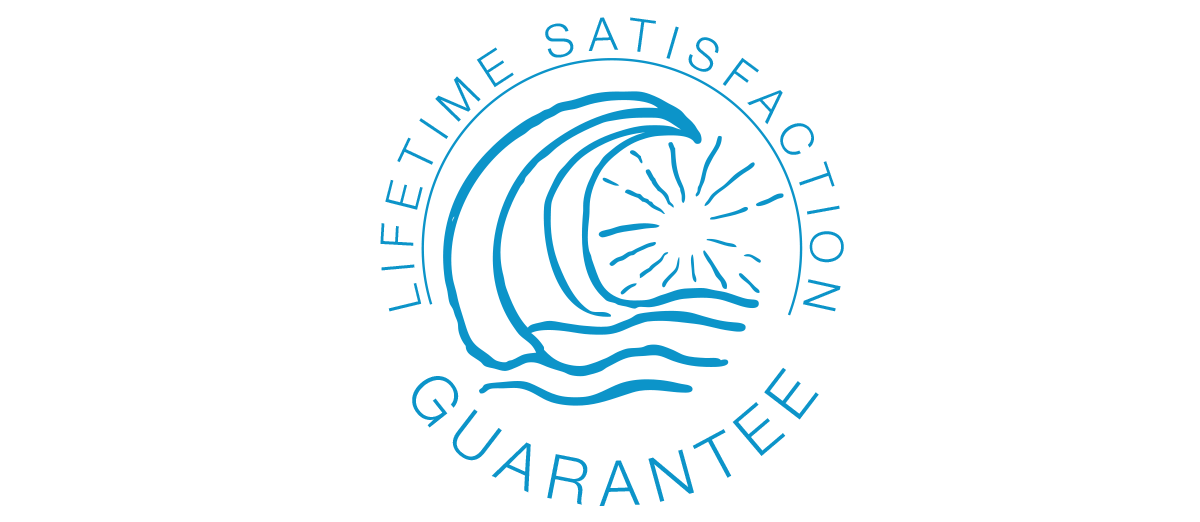 ---
"All the young kids are commenting on my surfing. That's cool, even for a 64 year old. Just yesterday I was paddling back out on my SUP and had to go over a shoulder high wall of soup. Usually I lose it and fall off, but this time I moved my foot to the rail, stayed relaxed and stayed standing and made it out before the next wave caught me. I knew I made it cuz of Yoga. I also appreciate having Dave to watch because his positioning of his body in the poses are different than Peggy's which fits my style better."
~ Wayne Schrunk ~ North Bend, Oregon
Your Instructor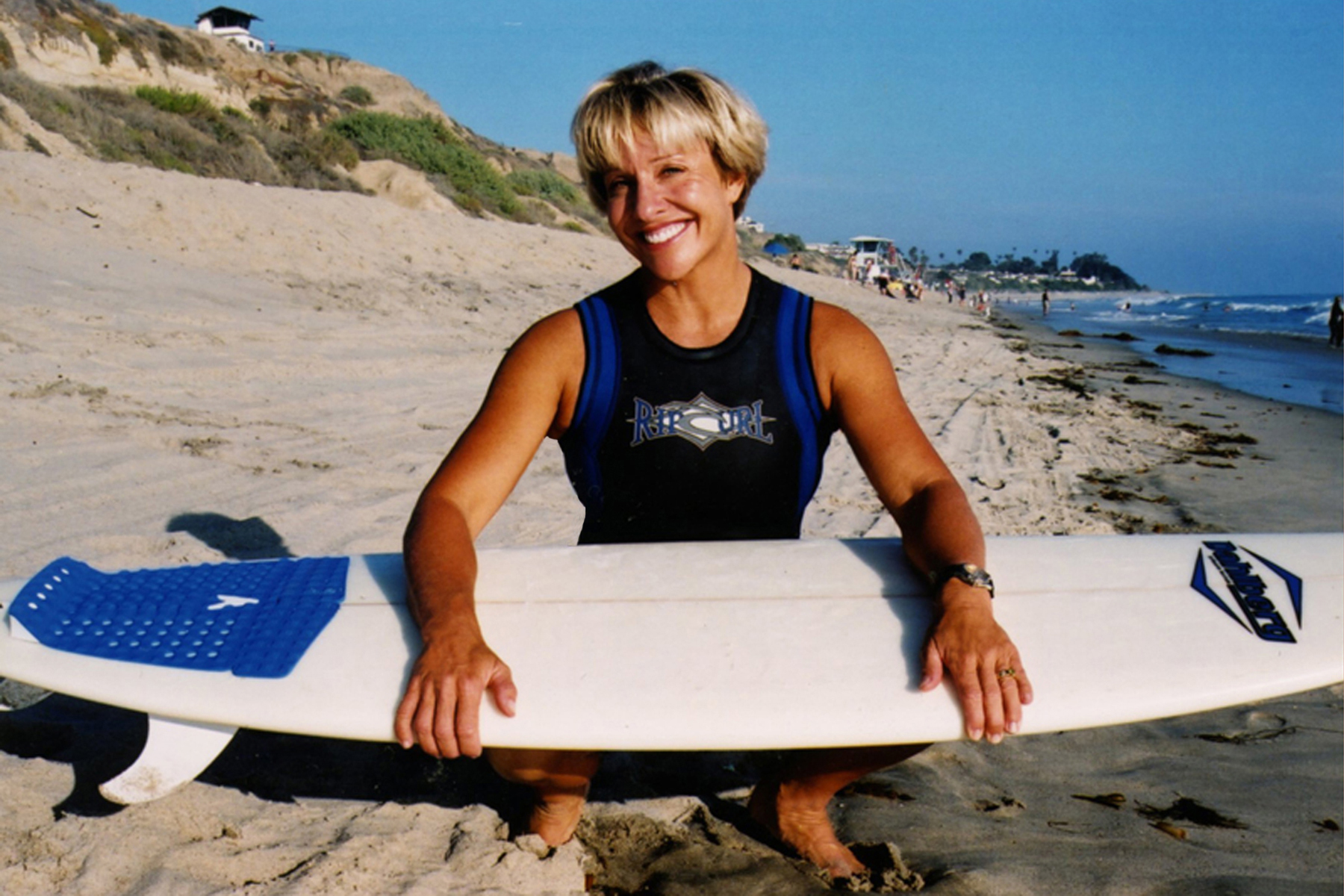 Called a "legend" by Surfer magazine, Peggy Hall is an avid surfer, certified yoga instructor and pioneer of the global surf + yoga movement with the first-ever and best-selling Yoga for Surfers® Instructional DVD Series, which has helped thousands of surfers around the world surf better – and live better!
After years of suffering from shoulder tendinitis, Peggy was facing surgery and a long recovery out of the water. Thanks to her husband's insistence to try yoga (yes, her got her into yoga) Peggy's shoulder healed without surgery -- and her surfing improved dramatically, thanks to yoga. Looking for a surf-specific yoga series but finding nothing like that existed, Peggy became certified in yoga so she could share the stoke of the life-enhancing benefits of yoga. Now, more than 15 years later, Peggy is recognized as the pioneer of the yoga + surf global movement and has positively impacted tens of thousands of surfers the world over to surf better...and live better with Yoga for Surfers®.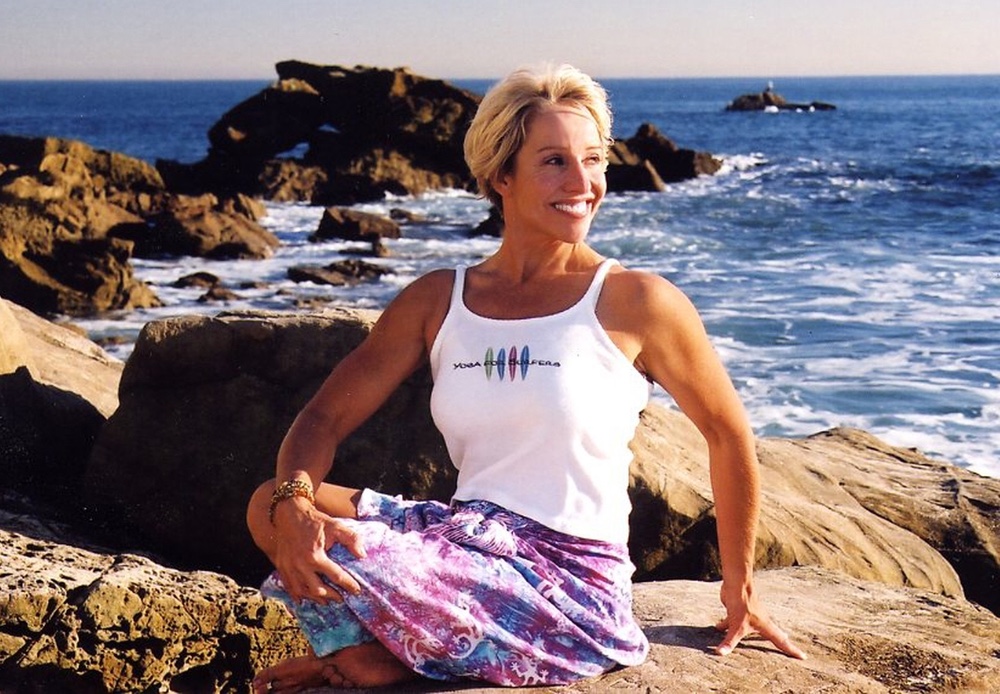 Peggy is a frequent contributor to national media and Yoga for Surfers® has been featured here:

"The moment of being on a wave is so fleeting -- yet so thrilling -- that you want to experience it again and again, no matter how many waves you catch! Like surfing, yoga gives you a glimpse into what it is to be in that place of utter freedom – completely outside of the boundaries of time, constraints, obligations and expectations -- just powerful, alive, open and free!"
~ Peggy Hall, Yoga for Surfers Creator

Series
Welcome!
Available in days
days after you sign-up
BEFORE YOUR SURF SESSION
Available in days
days after you sign-up
INCREASE YOUR LUNG CAPACITY
Available in days
days after you sign-up